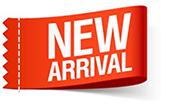 Ballerina and Singoalla - No.1 Biscuit brand in Sweden. These high quality sandwich biscuits are suitable for all ages especially young adults. You can enjoy our outstanding biscuits at any time either to eat with a morning coffee or as a light snack during the day.
Ballerina range has three irresistible flavors. An original flavor, biscuit with hazelnut cream comes in a mini pack with 2 units, great for convenient to-go snacking. Ballerina Choko and Ballerina Milk Chocolate are perfect for chocolate lovers.

Ballerina (NET. 27g)
Hazelnut Flavor

Ballerina (NET. 190g)
Choko Flavor

Ballerina (NET. 190g)
Milk Chocolate Flavor
We offer you another range, Singoalla a perfect combination between a biscuit and a depth of texture and intensity of fruit flavor - raspberry, strawberry and blueberry.

Singoalla (NET. 190g)
Raspberry Flavor

Singoalla (NET. 190g)
Strawberry Flavor

Singoalla (NET. 190g)
Blueberry Flavor